SERGIO PALERMO
FILM EDITOR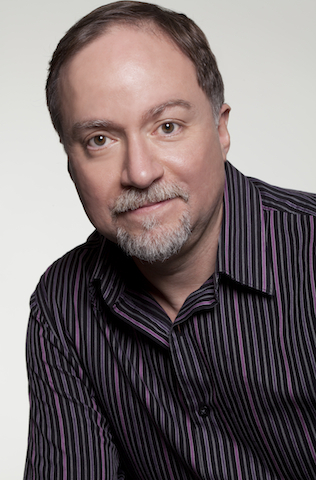 Sergio graduated with honors from the film program at the Art Center College of Design in Pasadena. He was the co-founder and senior editor at Post Modern, a specialty post-production house in Los Angeles. With over twenty years of professional editing experience, he has edited projects ranging from music videos, commercials, corporate videos, documentaries, and feature-length films. His projects have won several awards including the Tele, Aurora Platinum, Omni, Communicator, and Imagen awards.

He edited the multi award-winning feature documentary, "Los Zafiros- Music From the Edge of Time" (www.loszafirosfilm.com), produced and directed by Lorenzo DeStefano.

In 2011 he edited a feature length documentary for the History Channel called "Pirate Island" (http://whydah.com/%E2%80%98pirate-island%E2%80%99-documentary-uncovering-pirate-treasures-with-barry-clifford-in-madagascar-premieres-nov-20-on-h2-channel-2/).

In 2010 he co-edited the seven-part documentary series "Moguls and Movie Stars" for TCM (http://en.wikipedia.org/wiki/Moguls_and_Movie_Stars).

He also edited the feature documentary "Where I Stand-The Hank Greenspan Story", produced and directed by Scott Goldstein and narrated by Anthony Hopkins (http://www.imdb.com/title/tt1408343/).

He recently completed a series of multi-screen video exhibitions for the Museum of Tolerance in Los Angeles and The New York Tolerance Center, including a film on the problem of bullying in high schools and a documentary on the life of famed Nazi-hunter Simon Wiesenthal.

In 2006 he directed and edited a half-hour documentary about the life of the legendary actor, Ricardo Montalban, created especially for the opening of the Ricardo Montalban Theater in Hollywood and later broadcast on KABC.

From 2003- 2006 he was a producer and editor at Sparkhill Productions in Burbank, where he created behind-the-scenes and historical documentaries for Home Video releases of classic Warner Bros., Paramount, and Disney feature films. Projects included "The High and The Mighty", "Island in the Sky", and multi-disc sets for Warner's James Dean and Thin Man collections for Warner Bros., all of which received critical acclaim for their bonus content.

He is currently editing the History Channel series "Ancient Aliens". For complete credits see (http://www.imdb.com/name/nm0657571/).